Recent News
Channel 9 News Report: CDU Creating Simulated HPE Practical Experiences for External Students
Charles Darwin University Lecturer and ACHPER NT member Brendon Hyndman's Nine News Darwin story on creating simulated 'point of view' Health and Physical Education (HPE) experiences for students enrolled externally/online who aren't able to attend the practical classes based on campus.
The feature news report can be accessed by clicking here.
Read More
National Youth Week Grant Round is now open!
Do you have ideas for an activity involving young people aged 12 to 25 years?
Apply for a youth grant!
Grants up to:
· $500 are available for individuals
· $2000 are available for organisations
· $3000 are available for organisations working in collaboration.
Activities can include:
· Drug and alcohol-free entertainment
· Youth development and youth leadership programs
Activities to be held during National Youth Week 8-17 April 2016
Hurry! Applications close 2 November 2015
Check out http://www.youth.nt.gov.au/national_youth_week.html for more info contact us on (08) 8999 3880 or email oya@nt.gov.au.
Read More
ACHPER NT Come and Try Day – Friday 25th September - Lake Alexander
This year the ACHPER NT Come and Try day ran at Lake Alexander. The day was extremely successful with ten schools attending.
New sports were introduced this year Krav Maga and Stand up Paddle Board. Both of these sports provided positive experiences for the NT students. Krav Maga taking on a core body strength building session with fun games. Stand up Paddle board – giving the students the chance to test their strength and balance. Each of the other sports Zumba, Sepaktakraw, Canoeing, Archery, Rock walk and Golf were all very popular sports with interactive sessions provided by the presenters.
During the past five years the ACHPER NT branch has seen the popularity of the ACHPER Come and Try day continually supported in Darwin region and since its inception in Palmerston in the October period.
Read More
Pierre de Coubertin Award: 2015
The Australian Olympic Committee invites you to select one student in Year 11 or 12 (year 10 for Central schools or Junior Colleges) to receive the prestigious Pierre de Coubertin Award this year, which celebrates the Olympic spirit and the ideals of sport and sportsmanship.
The Award is named after Baron Pierre de Coubertin, founder of the Modern Olympics, who believed international sports competitions between athletes from different countries would promote a more peaceful world. In addition, the Olympic ideals motivate and encourage all young people to strive for their personal best. The Award is not intended to reward elite performance, but to recognize the student who, through their participation in sport, demonstrates attributes of fair play and respect for others.
Commencing in NSW in 1993, the Award now encompasses all States and Territories of Australia. The Northern Territory schools are an important part of this network, and as no nominations have been received to date, we encourage you to nominate one student who meets the criteria on the enclosed application form or via the online nomination system. You can find education resources and lesson plans (free to download), as well as daily updates on our athletes on the AOC Olympic Education website: http://education.olympics.com.au
As the Northern Territory does not have an Olympic Council, all nominations will be processed by the New South Wales Olympic Council, on behalf of the Australian Olympic Committee. There is no closing date for N.T. schools, but we would strongly recommend that nominations are received by the end of November. This will allow sufficient time for a certificate to be forwarded to your school for presentation at a suitable occasion before the end of the year.
The nomination process went on-line last year. Further information is located at http://education.olympics.com.au and also attached with the Pierre de Coubertin Award nomination forms. Please do not hesitate to contact myself by email at helen.brownlee@olympics.com.au or Sarah Burston at sarah.burston@olympics.com.au if you have any further queries. I look forward to receiving your nomination and thank you for your support of this Olympic initiative.
Read More
30th ACHPER International Conference. ACHPER NT Encourages you to 'Save the Date'!
The 30th ACHPER Biennial Conference will be held from January 16-18th, 2017 in Canberra, Australia.
As the Australian capital and home of the Australian Sports Commission and the Australian Institute of Sport, Canberra offers a lot to encourage your attendance at the next ACHPER International Conference.
Canberra also offers delegates the opportunity to experience a range of Australian national landmarks.
ACHPER invites researchers, academics, educators, teaching professionals and associated practitioners nationally and internationally to save the date, plan and lock in Canberra 2017.
Move more and sit less!
Hundred's join the call to build consensus around a funded National Physical Activity Action Plan to get Australia to 'Move More and Sit Less' On September 14, the Heart Foundation hosted a National Consensus Forum at Parliament House Canberra to:
Build consensus around Australia's urgent need for a funded National Physical Activity Action Plan

Identify priorities for policy and program actions that will get Australians to move more and sit less

Mobilise agencies and stakeholders to join the Heart Foundation in advocacy to ensure a funded

National Physical Activity Action Plan is incorporated into the policy priorities of the major parties contesting the 2016 Federal election.
Around 100 people attended the forum, with a further 200 participating online. Attendees were from government as well as education, sport, transport, business, research and the health sector. The forum was an impressive gathering of leading Australian and international physical activity experts, scientists, community stakeholders and policy advocates.
The full article can be accessed here.
NT Schools....Hold a Hunger Banquet in Term 4!
Hold a Hunger Banquet in Term 4!

Can you believe in 2015, 1 in 9 people still go hungry?

Anytime in Term 4, your students can hold a lunchtime Hunger Banquet at your school, to get a first-hand taste of the inequalities in the world's food system and learn what's causing global hunger.

It's a fun, eye-opening (and mouth-opening!) interactive project for students of all ages. Do it with your class, year level or even whole school.

The simple project is held in one lunchtime, to explore issues around food security, why global hunger still exists and what young Aussies can do to help make sure everyone has enough to eat.

Mapped to Australian Curriculum Geography for Years 6, 9 and 10, it's also a great opportunity for cross-curricula engagement. Get your Geography, Home Ec/Food Tech and Hospitality students, and social justice group together for learning outcomes a-plenty!
But don't just take our word for it! Last year, Lyndhurst Secondary College in Victoria, held Hunger Banquets with their Year 9s as part of a community engagement program, to gain event management, food preparation and service skills, as well as learn about the inequalities facing people around the globe. Read about their event here:http://oxf.am/ZqJU
Register today at http://my.oxfam.org.au/hunger_banquet

When you register we'll send you a 'How To Guide for Students' to help them plan, organise and run the event themselves, with tips and ideas, posters, stories from the field, teaching materials and other goodies. Oxfam's resources are easy-to-use, inspire discussion and reflection in creative ways, and balance the challenges posed with solutions and actions.

How does it work?

Students receive a character ticket which divides them into groups representing High-, Middle- and Low- income regions of the globe. They then receive meals similar to what people in those regions might get – but no matter the meal, it's sure to be a lunch experience they will never forget!

Register now at http://my.oxfam.org.au/hunger_banquetto make sure your students are at the forefront of the movement to end hunger. Your school's actions can create lasting change.

For more info, please contact: Annalise De Mel, Schools Program Coordinator – Oxfam Australia, schools@oxfam.org.au or (03) 9289 9390
Read More
Free mental health training on the go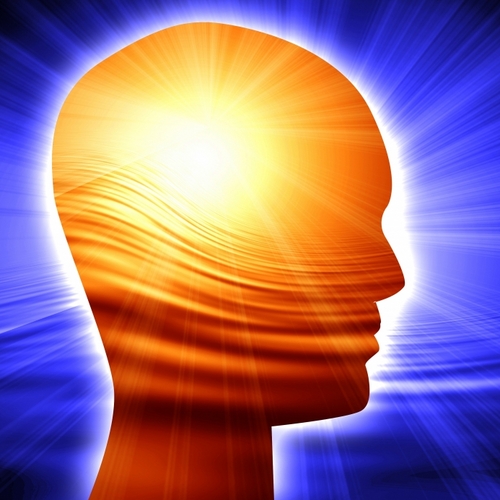 Free mental health training on the go – sign up to MindMatters

The new MindMatters empowers you with the ability to support the mental health of secondary students with professional training you can access on any device, at any time. Take advantage of the face-to-face events and personal support networks available within the program to form your own unique approach to school mental health.

Modules are broken up into concise chunks that only take an hour to complete, giving you the freedom to complete the program at your own pace.
How to get school children active within school grounds safely
A culture of risk anxiety could be causing teachers and parents to wrap school children in cotton wool, according to our ACHPER NT Executive Officer.
ACHPER NT's Dr Brendon Hyndman said it was important to encourage children to be physically active by allowing them to overcome small risks in the school playground.
Dr Hyndman recently interviewed 54 Victorian primary and secondary school students about playground safety influences, and suggested schools could benefit from including students in discussions on safety policies.
"It is really about getting the right safety balance to ensure protection from danger doesn't prevent students from being active and taking risks," he said.
Further information can be accessed here.
Indigenous Participation in Australian Sport: The Perils of the 'Panacea' Proposition
Indigenous Participation in Australian Sport: The Perils of the 'Panacea' Proposition
Source: Cosmopolitan Civil Societies: An Interdisciplinary Journal, 2015, 7: 1.
Authors: John Robert Evans, Rachel Wilson, Bronwen Dalton, Steve Georgakis
Commentary by Rona Macniven, AusPAnet Executive, The University of Sydney
A useful resource
This paper challenges these assumptions and the effectiveness of sport programs for Aboriginal people as vehicles to achieve broader outcomes. Few programs have been adequately evaluated to determine whether or not they deliver their intended goals. The authors describe the historical development of participation across a range of sporting codes including cricket, rugby union and league and the Australian Football League (AFL) which has varied greatly, and in ways unrelated to natural talent dispositions. The authors outline six 'perils' of viewing sport as a simple solution to disadvantage, including how reinforcing stereotypes that Aboriginal people excel in sport ahead of other life skills and that Aboriginal sports people should behave in a particular way that conforms to mainstream society. They also describe how a sole focus on sport can result in an unhelpful distribution of resources, often away from more effective approaches to social justice.
Access to the article from AusPAnet may depend on your Institutional rights. Click here for the full article.
Read More
Heat: How to deal with it?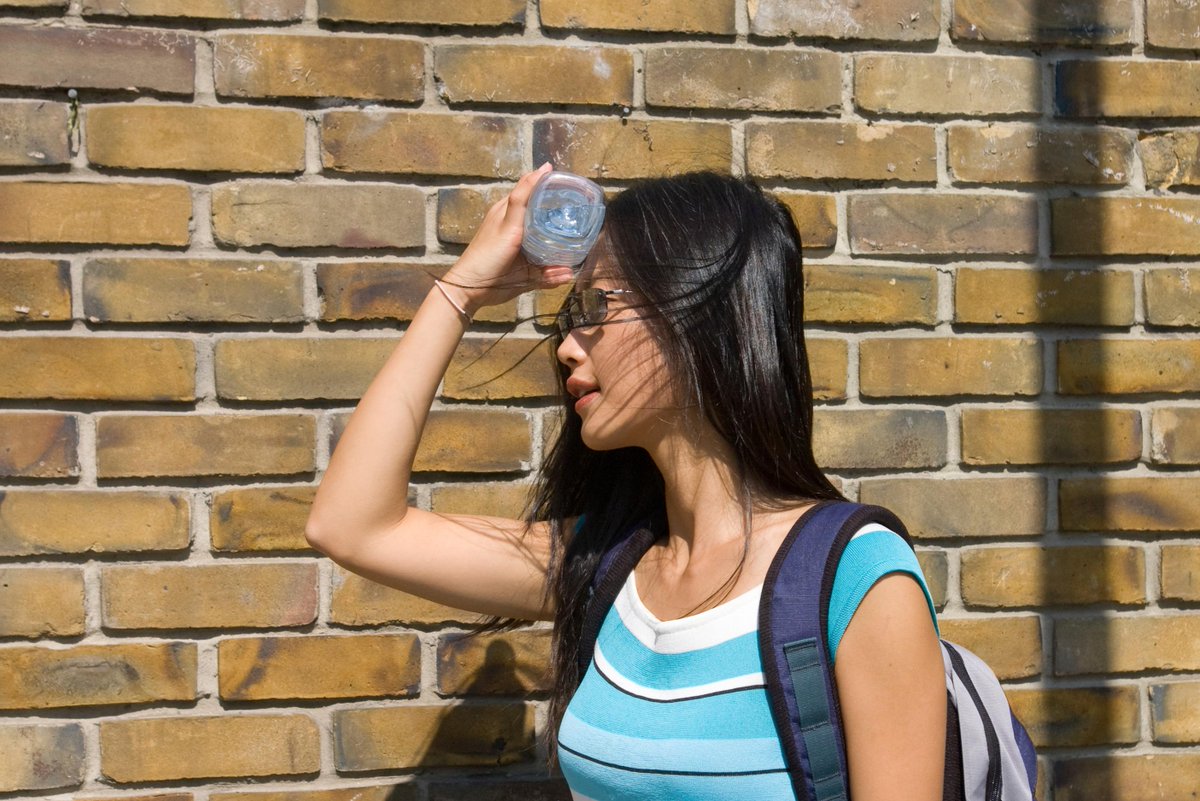 School children undertaking HPE outdoors in the 'top end' of the Northern Territory are regularly exposed to an extreme climate of environmental heat and intense humidity, which can cause students to be 'listless' or 'restless' and voice negative feelings about physical activity.
Our very own Executive Officer for ACHPER NT, Dr Brendon Hyndman from Charles Darwin University looks at strategies that could be considered to ensure more comfortable engagement in outdoor HPE, despite such environmental heat.
To access Dr Hyndman's blog, you can click here. His recent media outlining the potential concerns of heat in the top-end can be accessed via ABC coverage.
Further insight into dealing with the heat can be gained by also accessing the following article by Peak Performance here.
Bowls NT Level 1 Coaching Course Opportunity
Level 1 Coaching Opportunity
Bowls NT are holding an introductory lawn bowls coaching course on the weekend of 11th & 12th April. The cost of the course is $25 each.
For further details and to enrol in this great opportunity, please contact Colleen on
0427009227.
Read More
Twitter
Keep up with all the news and become an email subscriber
Subscribe
Weather